MASTER YOUR MIND, BODY & WALLET
With Nitzan Mosery
The Traveling Investor
Remember, you're only one deal away from…
Are you looking to make an extra $2000, $5000 or $10,000 extra income per month? Looking to gain control of your life?
If you answered 'yes' then look no further than investing in multi-family real estate. In fact 85% of American millionaires made their money in real estate. The reasons are simple:
You create passive income. Set it up once and it keeps giving

You receive huge tax savings.

You can leave it all to your kids.

You get to use OPM (Other People's Money).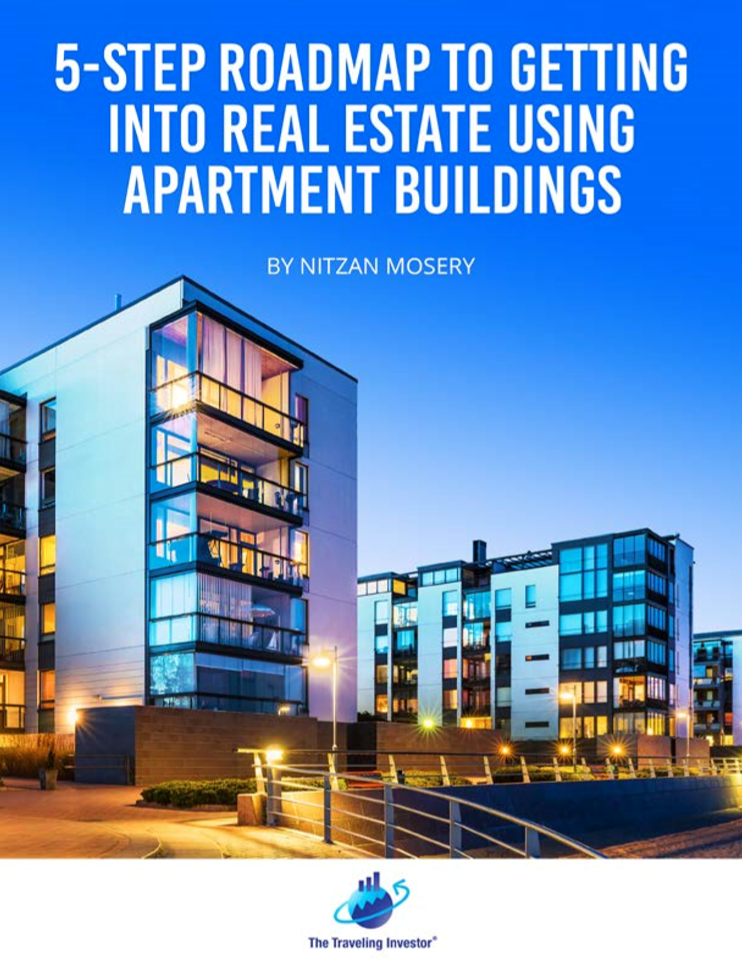 Hi, I am Nitzan Mosery, The Traveling Investor. I'm a serial entrepreneur, coach, investor and host of The Traveling Investor radio show.
But it hasn't always been that way!
I was born and raised in New York City to an immigrant family. My parents didn't speak any English when they came to this country, and they had nothing but hopes and dreams.
My father used to always tell us "There are 2 types of people in this world, those that pay rent and those that collect, and son, you always want to collect." As soon as my parents had enough money saved, they bought their first home in the United States and immediately rented out the basement unit.
When I was 25 years old, my father passed away and it threw me into a downward spiral. I left university without a degree. I didn't know what I was doing or why I was doing it. After 2 years of drinking myself into oblivion, I left NYC to travel the world. 
I became the stereotypical long-haired hippy with dreadlocks and no direction in life. Then I met my future wife while visiting Portugal and went on to have 2 beautiful daughters with her.
It's funny how having a family, people to provide for, and future's to mold changes everything. I wanted to build and provide a better life for them so we could all:
Live on our own terms

Have free time to do what we were passionate about

Give back to our community

Never have to worry about bills paychecks or pensions
Real Estate was responsible for turning my entire life around. I found myself a mentor and coach who was doing what I wanted to do and was successful at it. He taught me how to find deals, how to analyze them and how to manage them for huge profits.
Having a coach and mentor on my team took years off of the learning curve and it helped me stay out of trouble. I wouldn't be where I am today if I didn't have a great mentor and coach. Through my mentor's coaching, I learned how to use other people's skills, talents and money.
To this day, I have transacted on over 1,400 units for a total of over $100 million worth of assets. 
I'm on a mission to WAKE PEOPLE UP AND START LIVING LIFE! 
I'm proof that with the right knowledge, 
anyone can successfully get into Real Estate and use it to create a better, more secure life that's full of opportunity.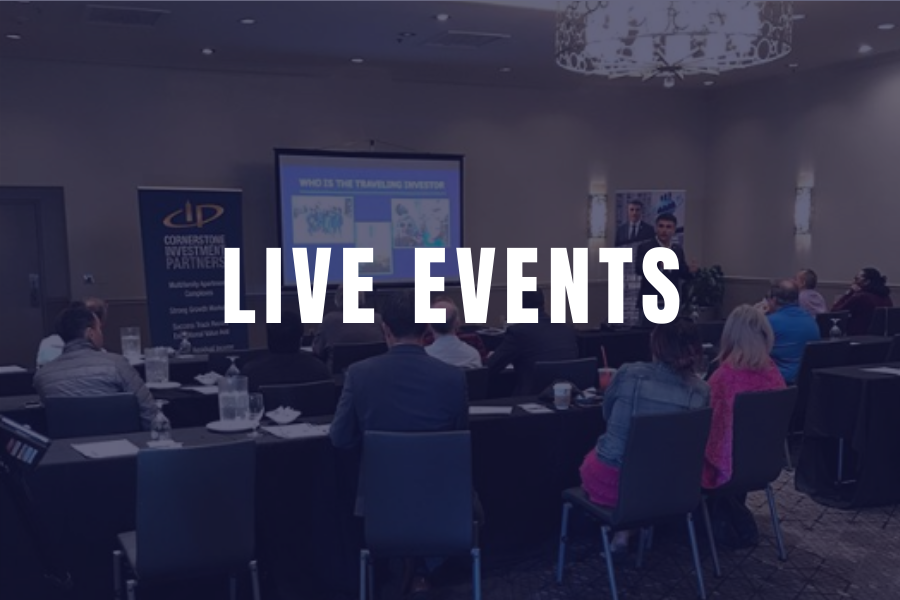 Spend 3 days in a hands-on live experience with The Traveling Investor and like-minded people and be blown away by the results. In these 3 days you will learn specific techniques on how to master your mind, body and wallet.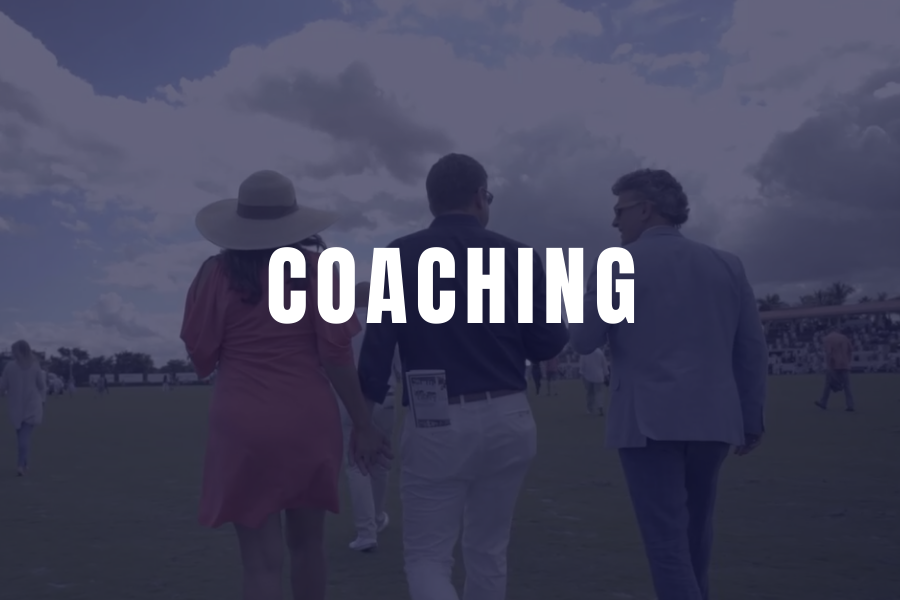 What do Michael Jordan and Tiger Woods have in common? They have awesome skills and talents and yet they both have a coach that helps them achieve greatness. This rule also applies in business, coaching/mentoring is the quickest way to achieve massive success.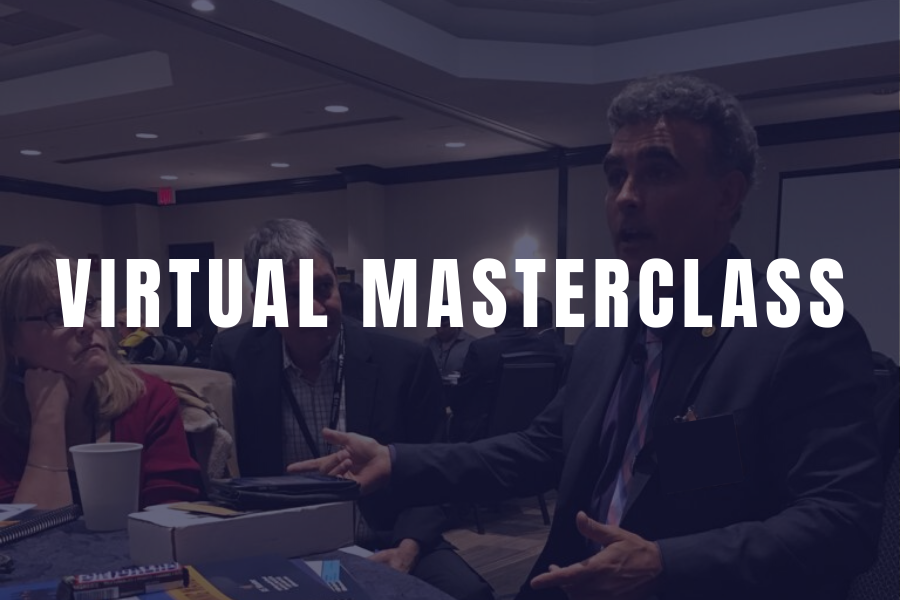 Some people like live events, some people like 1 on 1 private consulting, some people like learning from the comfort of their own homes. These online trainings were created for you to learn at your own pace, how to become successful through real estate investing.
Topics that will be covered:
Developing a success mindset

Understanding how to set goals that you can achieve within the first 90 days

How to take the best care of your body

Targeting negative limiting beliefs in the 4 areas of your life and transforming them into positive expanding beliefs

Finding your vision, passion, and purpose

Investing in multifamily real estate 

Analyzing multifamily investment properties
Speaking to brokers

How to raise money the right way

Speaking to sponsors

Creating projections

Asset managing your properties

How to negotiate

How to put together OM's, LOI's, PA's

Building your power team
Here's What People Are Saying…
Stay Connected to Get The Latest News
Schedule A Free Strategy Session Today